BLACK LIVES MATTER. Browse this list of books for all ages both fiction and non-fiction selected to celebrate black children, facilitate discussions about race, honor black history, and fight against systemic racism. Just click the cover with a direct link to our website for more information and easy online ordering. Please note that books that are not yet published are marked with release dates.
 Our Skin: A First Conversations about Race by Megan Madison and Jessica Ralli  RELEASES MARCH 16, 2021
 Hey Black Child by Useni Eugene Perkins illustrated by Bryan Collier
 Brown Sugar Babies by Charles R. Smith Jr.
 Antiracist Baby by Ibram X. Kendi illustrated by Ashley Lukashevsky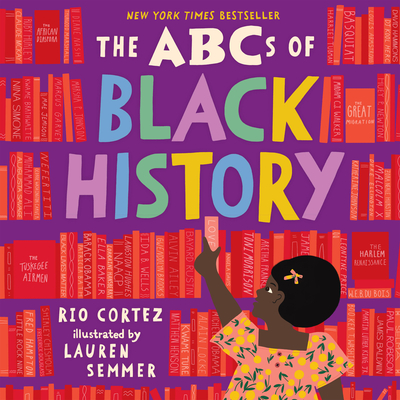 The ABCs of Black History by Rio Cortez illustrated by Lauren Semmer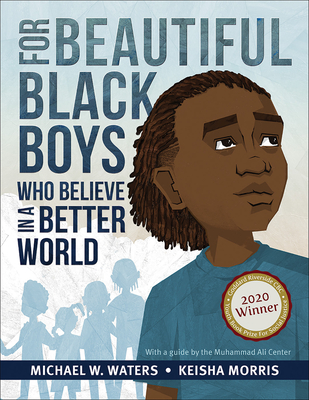 For Beautiful Black Boys Who Believe in a Better World by Michael W. Waters and Keisha Morris 
 Sulwe by Lupita Nyong'o illustrated by Vashti Harrison
 A Place Inside of Me: A Poem to Heal the Heart by Zetta Elliott illustrated by Noa Denmon 2021 Caldecott Honor
 Let's Talk About Race by Julius Lester illustrated by Karen Barbour
 The Colors of Us by Karen Katz
 M is for Melanin by Tiffany Rose
 My People by Langston Hughes photographs by Charles R. Smith Jr.
 The Undefeated by Kwame Alexander illustrated by Kadir Nelson
 The People Could Fly: American Black Folktales told by Virginia Hamilton illustrated by Leo and Diane Dillon 
 A Child's Introduction to African American History: The Experience, People, and Events that Shaped Our Country by Jabari Asim illustrated by Lynn Gaines
 Heart and Soul: The Story of America and African Americans by Kadir Nelson
 The Fierce 44: Black Americans Who Shook Up the World by Robert Ball
 The Talk: Conversations about Race, Love, & Truth edited by Wade Hudson & Cheryl Willis Hudson 
 This Book is Anti-Racist: 20 Lessons on How to Wake Up, Take Action, and Do the Work by Tiffany Jewell illustrated by Aurelia Durand
 Dark Sky Rising: Reconstruction and the Dawn of Jim Crow by Henry Louis Gates, Jr. and Tonya Bolden 
 Stamped: Racism, Antiracism, and You  by Jason Reynolds and Ibram X. Kendi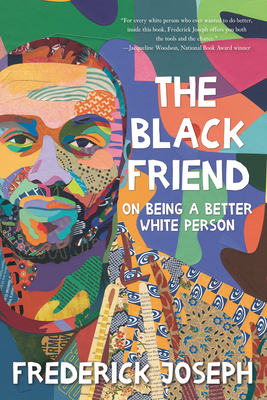 The Black Friend: On Being a Better White Person by Frederick Joseph
 When They Call You a Terrorist: A Story of Black Lives Matter and the Power to Change the World (Young Readers Edition) by Patrissa Khan-Cullors and Asha Bandele  RELEASES September 22nd
 Black Enough: Stories of Being Young & Black in America edited by Ibi Zoboi
 Glory: Magical Visions of Black Beauty by Kahran and Regis Bethencourt RELEASES OCTOBER 20th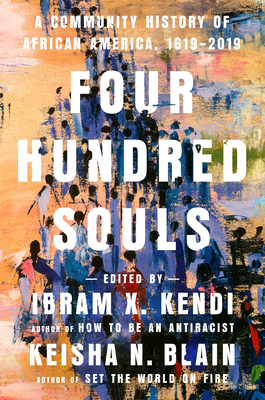 Four Hundred Souls: A Community History of African America,1619-2019 edited by Ibram X. Kendi and Keisha Blain 
 The Racial Healing Handbook by Anneliese A. Singh
 Caste: The Origins of Our Discontent by Isabel Wilkerson 
 Begin Again: James Baldwin's America and Its Urgent Lessons for Our Own by Eddie S. Glaude Jr.
 The Fire Next Time by James Baldwin
 Why I'm No Longer Talking to White People About Race by Reni Eddo-Lodge
 So You Want to Talk About Race by Ijeoma Oluo
 Between the World and Me by Ta-nehisi Coates
 The Color of Law by Richard Rothstein 
 How to Be an Antiracist by Ibram X. Kendi