Browse this selection of books celebrating Hanukkah. Just click the cover with a direct link to our website for more information and easy online ordering. Please note that books that are not yet published are marked with release dates.
 Happy Hanukkah, Little Dreidel!
 My First Menorah by Salina Yoon 
 Happy Hanukkah, Pout-Pout Fish by Deborah Diesen
 Peppa Pig: Happy Hanukkah! 
 Hanukkah, The Festival of Lights (Big Golden Book) by Bonnie Bader illustrated by Joanie Sloan 
 Happy Llamakkah! by Laura Gehl illustrated by Lydia Nichols  RELEASES October 13th
 The Eight Knights of Hanukkah by Leslie Kimmelman illustrated by Galia Bernstein RELEASES September 15th
 The Ninth Night of Hanukkah by Erica S. Perl illustrated by Shahar Kober RELEASES September 15th
 The Hanukkah Magic of Nate Gadol by Arthur A. Levine illustrated by Kevin Hawkes
 Hanukkah: A Mini AniMotion Book 
 Shmelf the Hanukkah Elf by Greg Wolfe illustrated by Howard McWilliam
 Noah and the Eight Trucks of Hanukkah by Nancy Rips illustrated by Marina Saumell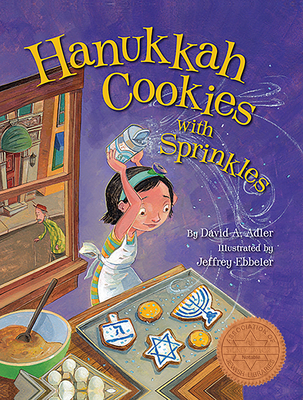 Hanukkah Cookies with Sprinkles by David A. Adler illustrated by Jeffrey Ebbeler 
 Hannah's Hanukkah Hiccups by Shanna Silva illustrated by Bob McMahon