Kids & Companions (8-11-year-olds): Families reading together is one of our favorite things to encourage! In this group, kids and an adult reading partner of their choice read the same book each month and get together to discuss (yes, the adults too) in conversation that is always lively and enlightening. Email Terra at terra@littleshopofstories.com to be added to the email list!
W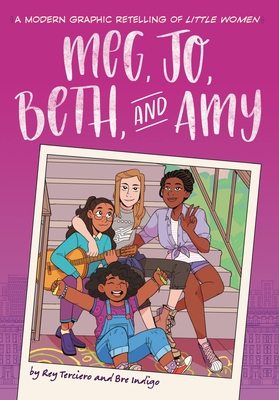 e're meeting next on Friday, March 20th, at 6:30 pm.
We'll be discussing Meg, Jo, Beth and Amy by Rey Terciero and Bre Indigo.